Jazz Unlimited is a festival hosted by the Music department at CBC.
This event involves about 4,500 student performers from groups around the Northwest, including high school concert bands, middle, junior high, and high school jazz bands, concert choirs, and jazz choirs. We have schools from Washington, Oregon, and Idaho competing.
The festival also features clinics, special guests, and concerts.
When words fail, music speaks

Band Weekend – April 12 & 13
Choir Weekend – April 19 & 20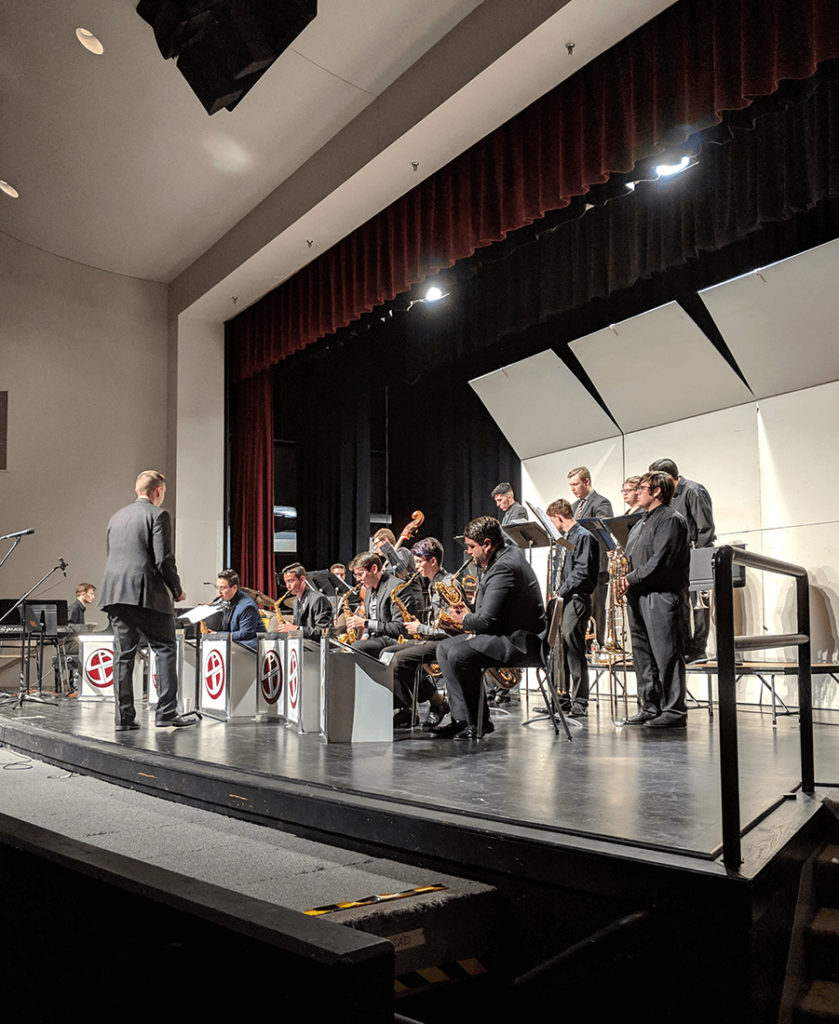 Jazz Unlimited schedules/Results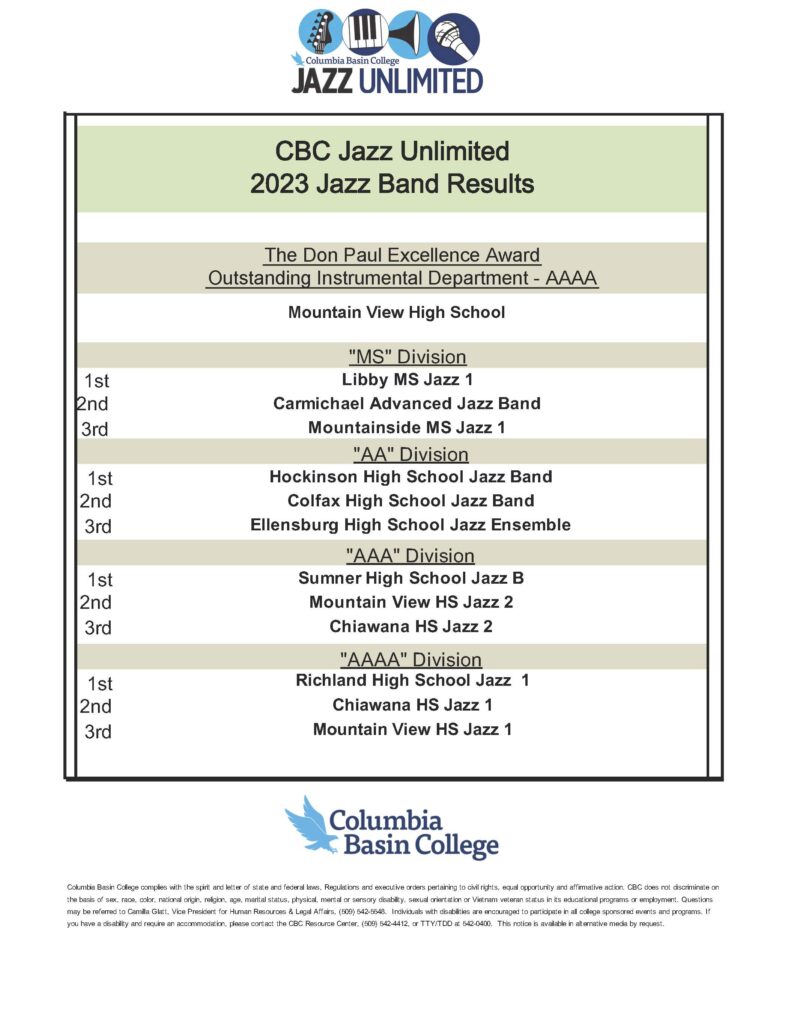 The first Jazz Unlimited was jointly hosted by Tri-Cities high school music departments in 1971 with nine high school jazz bands participating. It continued the following year with assistance from the Tri-City Water Follies Association, thus the name "Jazz Unlimited" – a reference to the unlimited hydroplane races.
The festival site was moved to CBC in 1973 when Don Paul moved here from Kennewick High School. Eventually, the sponsorship of the Water Follies Association was dropped but the name "Jazz Unlimited" was retained.
A jazz choir portion was added to the festival in 1974 by Byron Gjerde. In 1986, a concert choir portion was added by Steve Baer. In 1994, a pre-festival concert series was added. The first group was Kim Richmand-Clay Jenkins duo followed by Dr. Geoff Haydon.
Since its inception, the festival has grown until as many as 45 bands and choirs have participated–the maximum that our limited facilities can accommodate.
If you have questions regarding Jazz Unlimited, please reach out!
(509) 542-5531
P-Building, P-100
2600 N. 20th Ave.,
Pasco, WA 99301