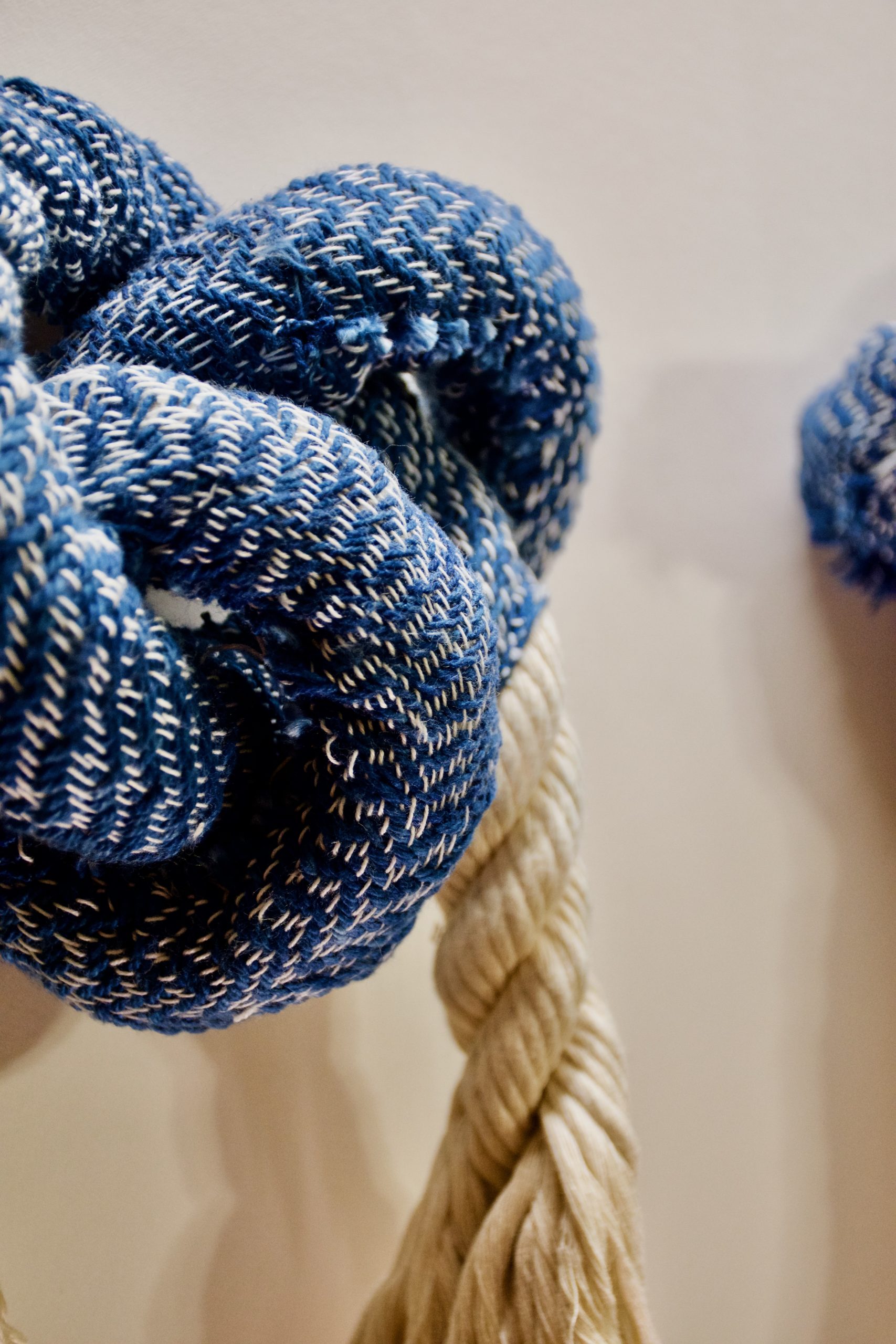 Virtual Exhibit: Familial Bodies by Rachael Mayer
Familial Bodies
An exhibition featuring works by Rachael Mayer
To view the exhibition click here – you can view it on your computer, phone, or VR headset!
Join us on October 21st at 4 pm for an artist lecture with Rachael Mayer.  Please email gallerydirector@columbiabasin.edu for the Zoom meeting link.
As a fiber artist, Rachael is part of a matrilineal tradition passed down through many generations. Her mother is a quilter and her family memories are rooted in the mountains. She makes work about family, communities, social networks, and systems. She draws influence from landscape and topography to communicate ideas involving our social structures, communities, and their context within place.
Please direct any inquiries to the Esvelt Gallery Director Rebecca Merkley-Omeje at gallerydirector@columbiabasin.edu.