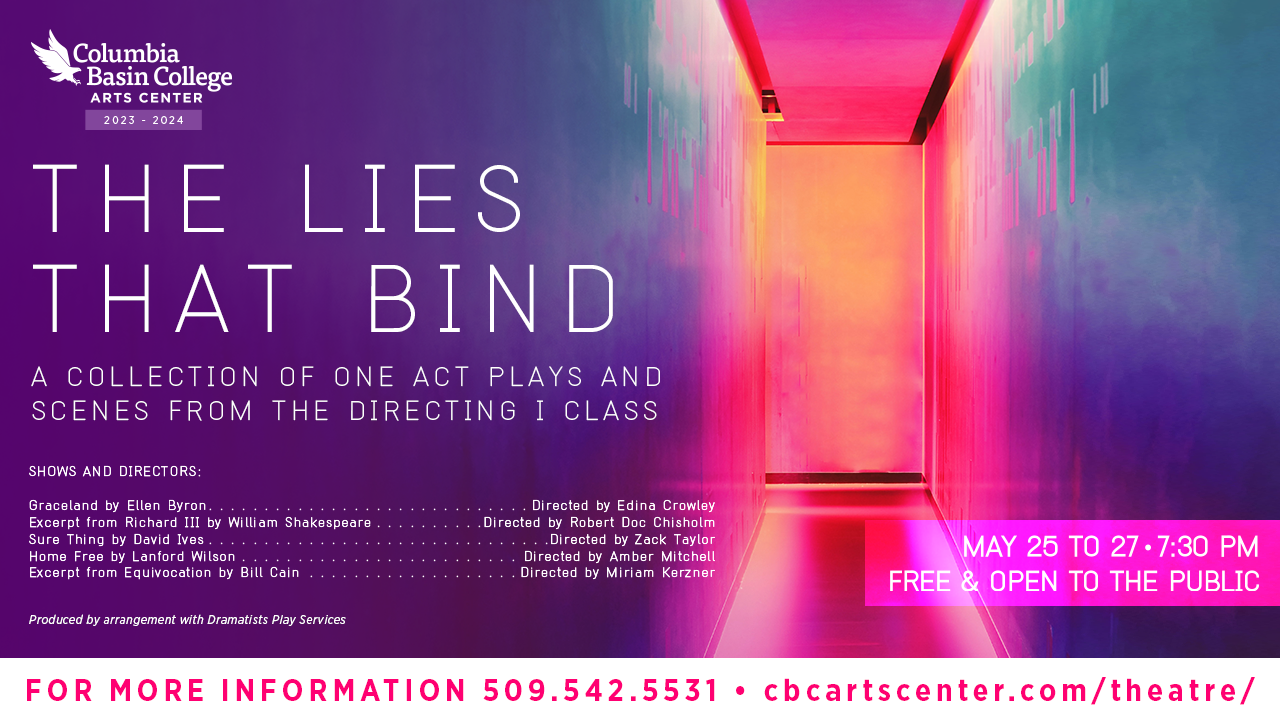 The Lies That Bind
The CBC Theatre Program, Directing I students bring you The Lies That Bind, a collection of one act plays and scenes.
Join us on May 25, 26 & 27 at 7:30pm in the CBC Theatre.
This event is free and open to the public.
Some of the one act plays do have adult themes.
Shows and directors:
Graceland by Ellen Byron
directed by Edina Crowley
Excerpt from Richard III by William Shakespeare
directed by Robert "Doc" Chisholm
Sure Thing by David Ives
directed by Zack Taylor
Home Free by Lanford Wilson
directed by Amber Mitchell
Excerpt from Equivocation by Bill Cain
directed by Miriam Kerzner