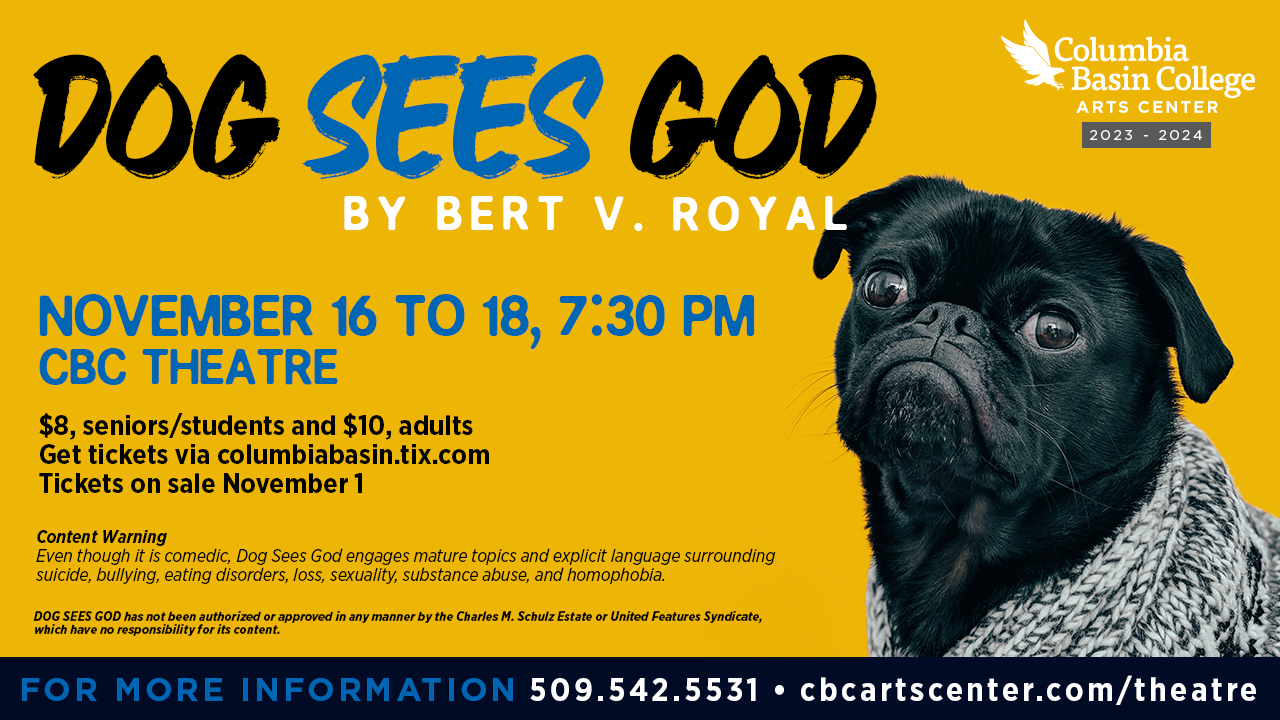 PLAY: Dog Sees God
Dog Sees God by Bert V. Royal
November 16, 17, 18
7:30 PM, CBC Theatre
$8, seniors/students and $10, adults
Get tickets via columbiabasin.tix.com
When CB's dog dies from rabies, CB begins to question the existence of an afterlife. His best friend is too burnt out to provide any coherent speculation; his sister has gone goth; his ex-girlfriend has recently been institutionalized; and his other friends are too inebriated to give him any sort of solace.
Content Warning
Even though it is comedic, Dog Sees God engages mature topics and explicit language surrounding suicide, bullying, eating disorders, loss, sexuality, substance abuse, and homophobia.
DOG SEES GOD has not been authorized or approved in any manner by the Charles M. Schulz Estate or United Features Syndicate, which have no responsibility for its content.