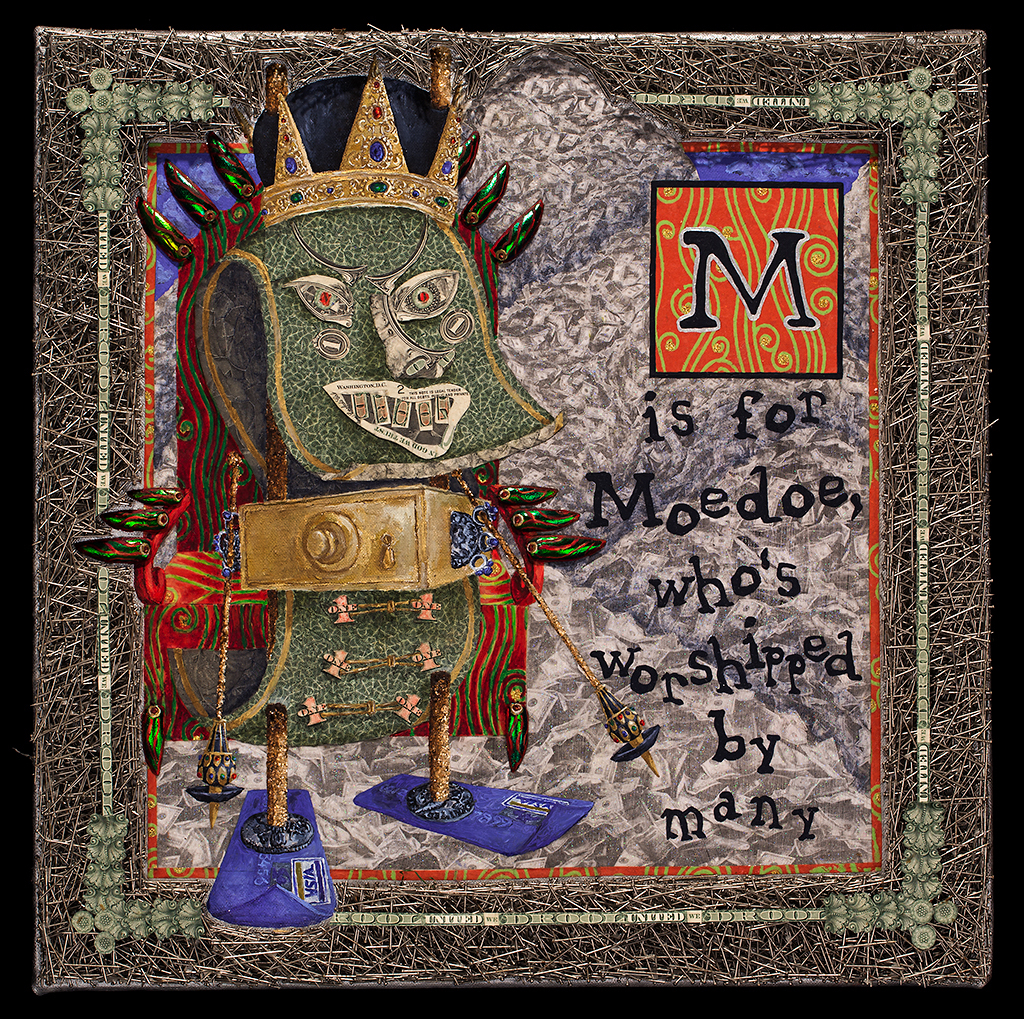 Monsterbet: An Aberrant Abecedarius: A virtual exhibition of work by Heidi Brueckner
Brueckner's multimedia work takes familiar ideas such as children's alphabet books and text to explore psychological and cultural phenomena.
Monsterbet is a series of "16 x 16" oil & mixed media paintings which correspond to the 26 letters of the alphabet. Every 2 paintings form a rhyming couplet where each letter stands for an invented monster that has a particular quirk. The series is based on the traditional format of a children's alphabet book, but with a layer of social commentary. The subject matter could potentially be benign & childlike, but Heidi strives to keep a gritty edge in their work. The paintings are meant to be silly & fanciful while simultaneously touching on some of their favored themes of human vice, morality & fear.
The series includes many types of media such as sewing pins, safety glass, vintage Italian doll's eyes, eyelashes, screen, seeds, and pods, flocking, dollar bills, AstroTurf, computer keyboard keys, leaves and blossoms, band-aids, dice, garlic skins, lace, glitter, springs, paper, and much more.