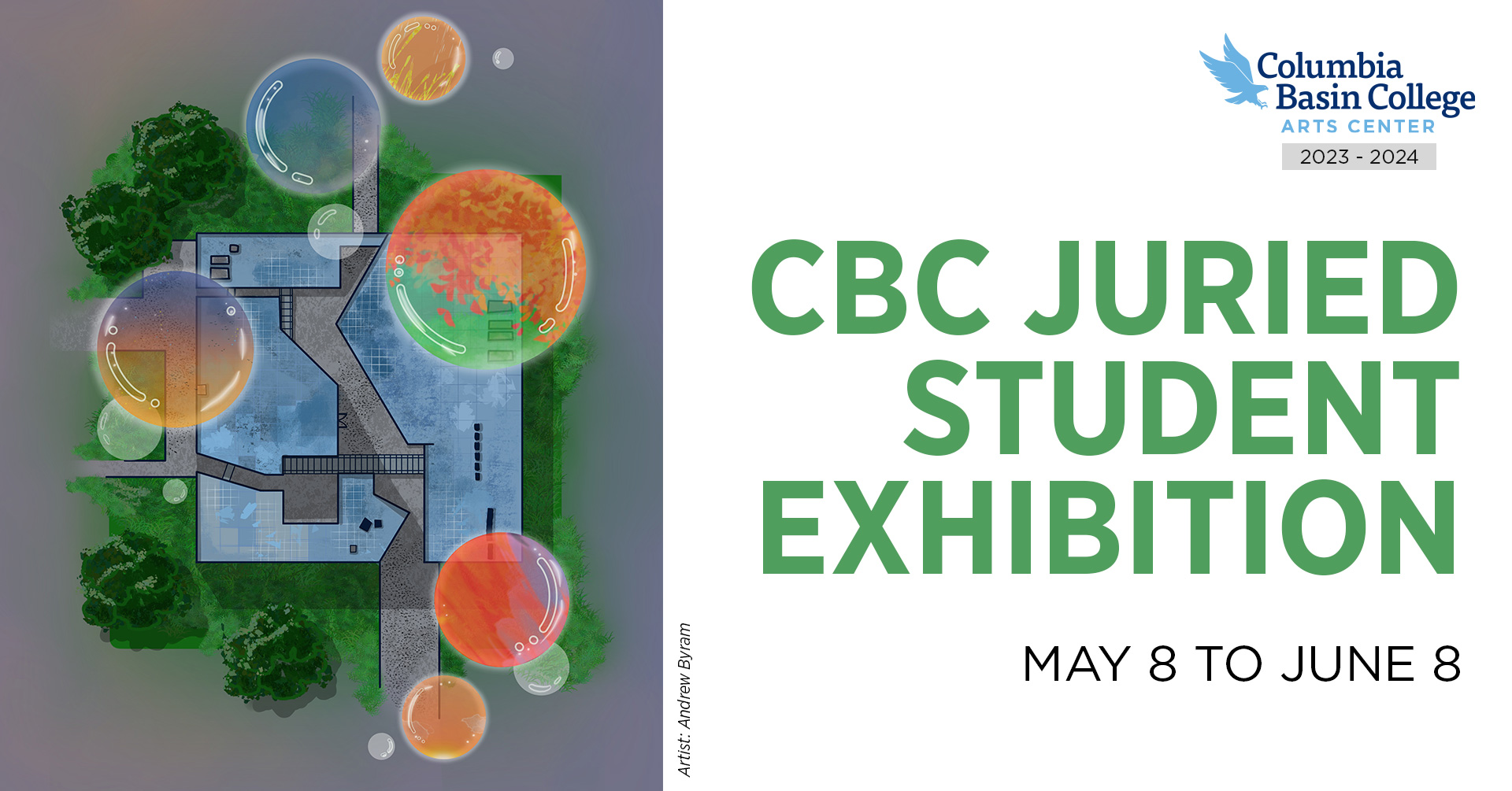 CBC Annual Juried Student Exhibition
Esvelt Gallery is proud to present the Annual Juried Student Art Show. This exhibition gives students a chance to submit their work in a juried and professionally installed exhibition. It includes painting, drawing, illustration, digital media, photography, 2-D design, 3-D design, ceramics, and sculpture. The Student Exhibition celebrates the talent of Columbia Basin College students. The exhibition runs from May 8 – June 8, 2023, with a reception and awards ceremony on May 11 from 6:00-7:30pm in the Esvelt Gallery.
The Esvelt Gallery would like to thank ASCBC for their continued support.
Gallery Hours:
Monday thru Thursday: 7:30am-5pm
Friday: 7:30am-12:30pm