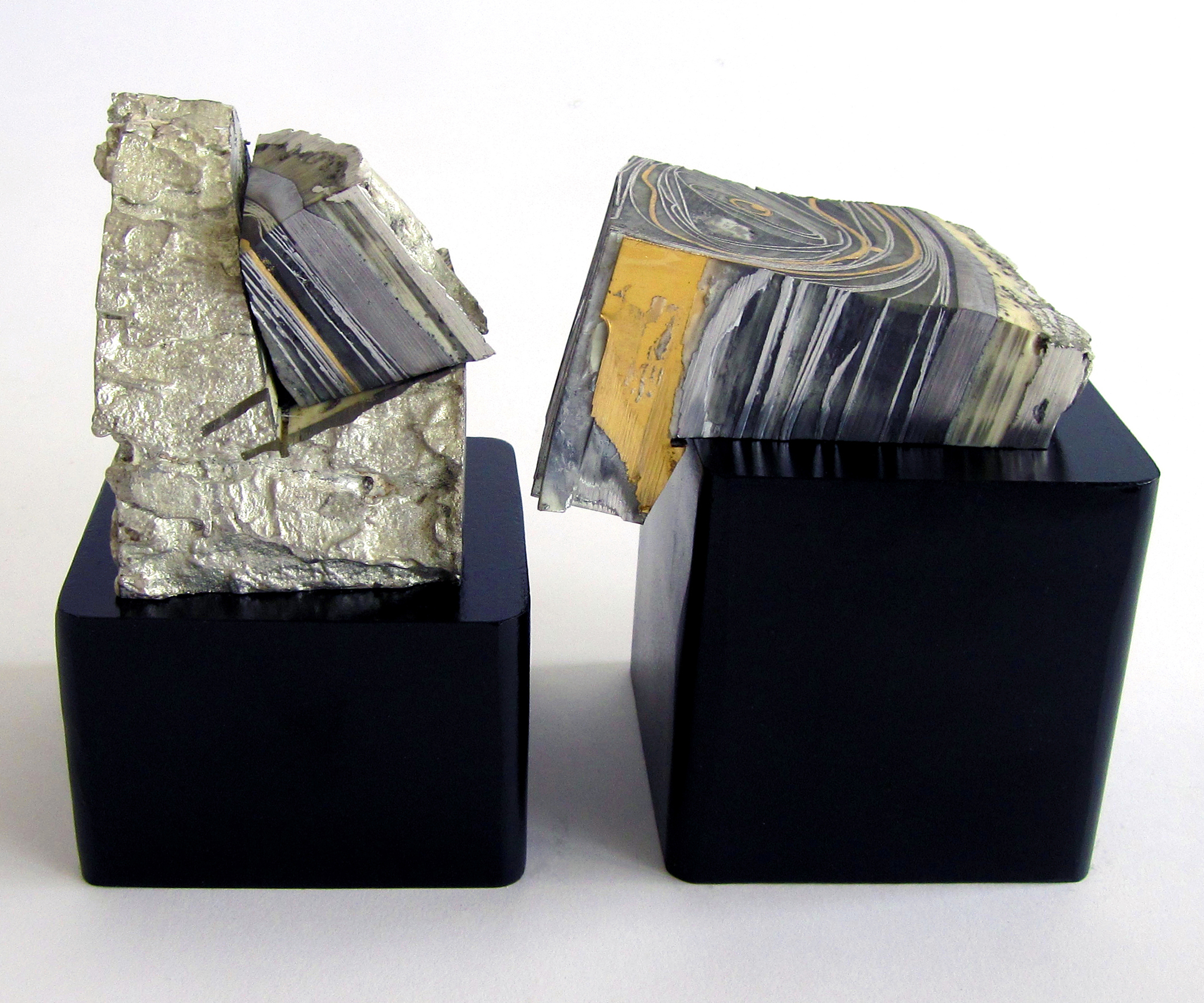 Artist Lecture: The Philosophy of Carbon presented by Cozette Phillips
Join us for our artist lecture with visiting artist and former CBC Art instructor, Cozette Phillips.  May 5th at 2 pm in the CBC Esvelt Gallery.
In this exhibition, The Philosophy of Carbon at Esvelt Gallery, Phillips presents examples of their research and art practice as contributions to the developing era of modern ecological consciousness. In their creative process, Phillips interprets natural forms through an investigation of complex material relationships.
They search for ways to offer opportunities for reflection and contemplation. With casting and fabrication techniques, Phillips can record the mark of existence of that which is fleeting, impermanent, and affected by its surroundings. The influence of industry and development are referenced by combining metal alloys, plastics, and concrete.
The tension between resources and form speak to the perpetual transformation of our environments, highlighting ever-evolving ecological implications and emphasizing that everything is in process, nothing is static or fixed.