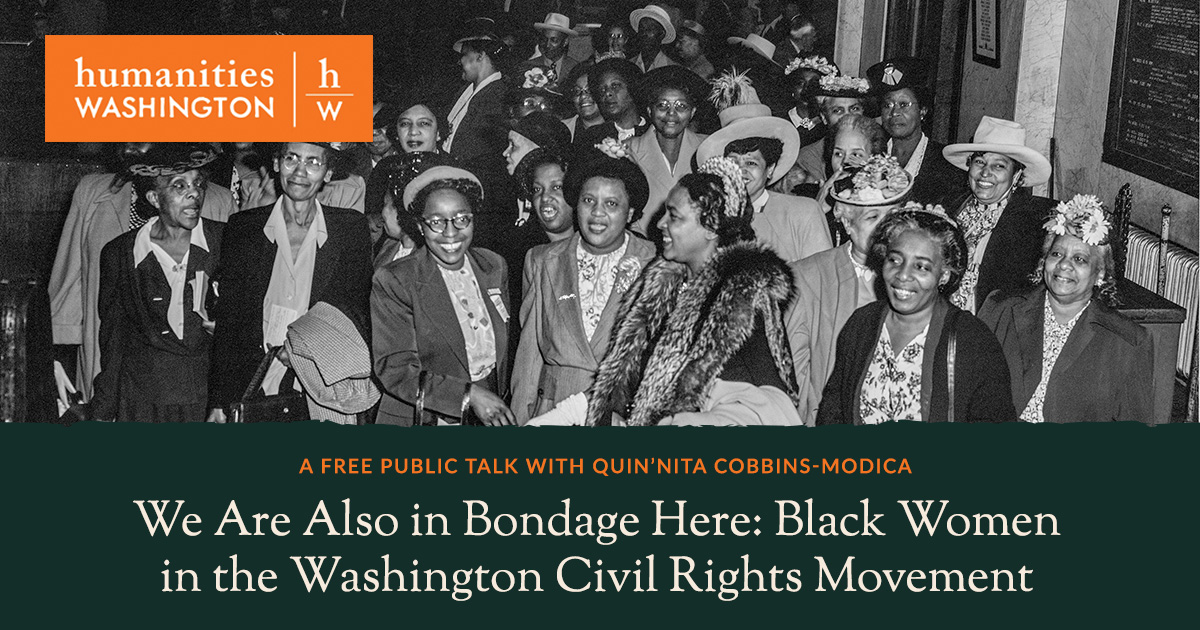 We Are Also in Bondage Here: Black Women in the Washington Civil Rights Movement
The dominant narrative about Washington State is that it's an "exceptional" place rather than a microcosm of the larger U.S. society. How do Black women's stories challenge this understanding? What are the long-standing systemic inequalities in the state? PP When the 1960s ushered in a wave of political ferment in Washington State, Black women were the driving force behind civil rights campaigns to dismantle statewide racial segregation and discriminatory practices. This talk examines their collective leadership efforts and activist work, which resulted in significant legislative changes and profoundly impacted the state's residents. By centering Black women's experiences and sacrifices, we can learn valuable lessons about the past and its relevance to ongoing contemporary social and political issues.
Quin'Nita Cobbins-Modica (she/her) is a historian and educator whose research, teaching, and writing focus on the history of Black women, social activism, and politics in the American West. She has held academic positions at Gonzaga University, the University of Oregon, and Seattle Pacific University. Cobbins-Modica is also a contributor to BlackPast.org, an award-winning website dedicated to advancing African American and Global African history, and currently serves on its board of directors. PP Cobbins-Modica lives in Seattle.